Looking back at 2022 and outlook into 2023
Last year, I published my book "Composing Interactions" after many years of researching, writing, creating diagrams and perfecting the layout. I'm very happy with all the positive reactions that I am getting on the book now that it is out into the world.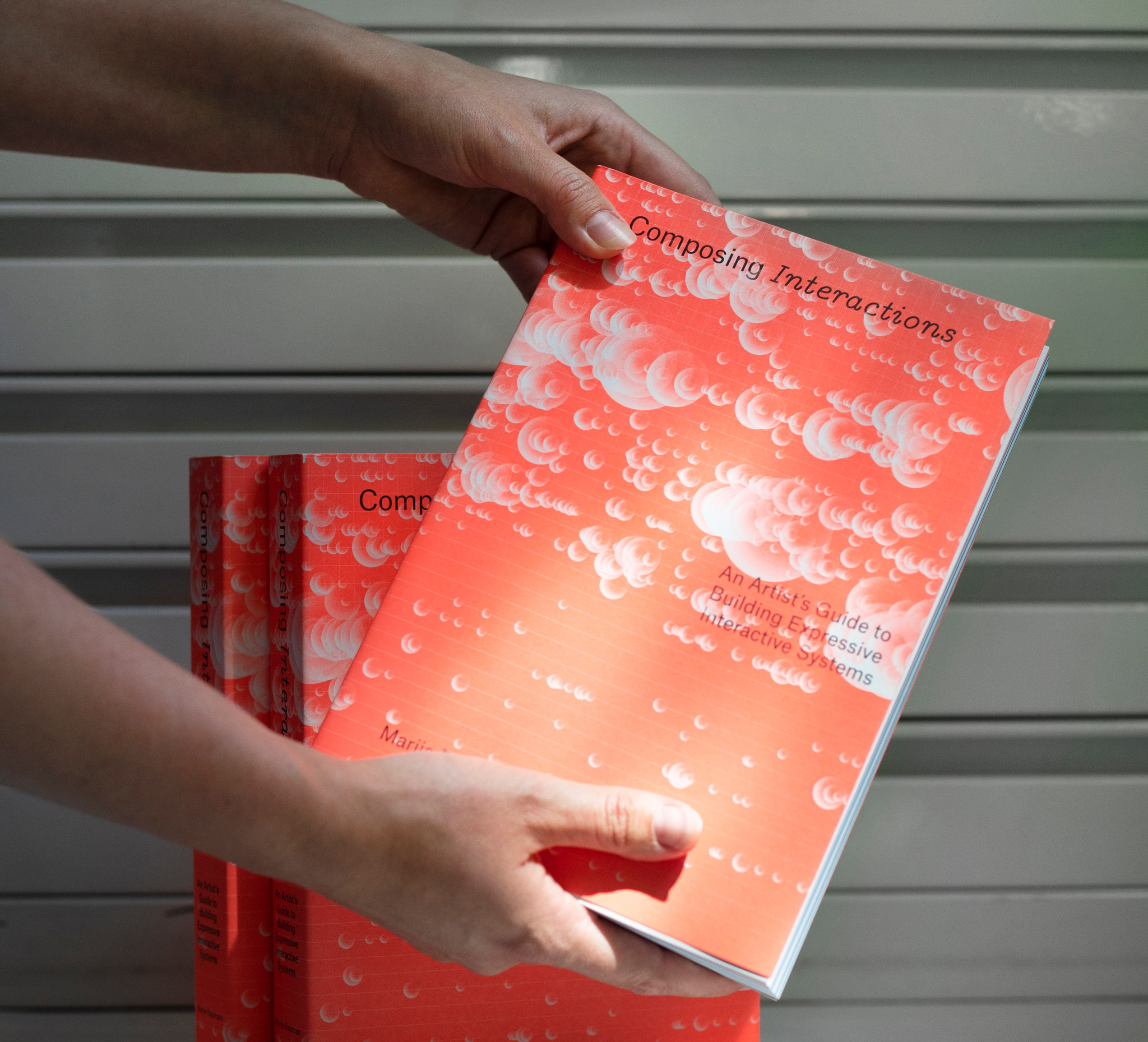 photo by Felicity van Oort
Also in 2022 I had the opportunity to return to my kite projects and developed a new version of V.L.I.G. adapting the work to a video installation with footage recorded at the beach of Tainan. That work is still in exhibition at Siao-Long Cultural Park. In addition, I developed a workshop on creating musical instruments from kites, and presented the performance Wind Instrument again.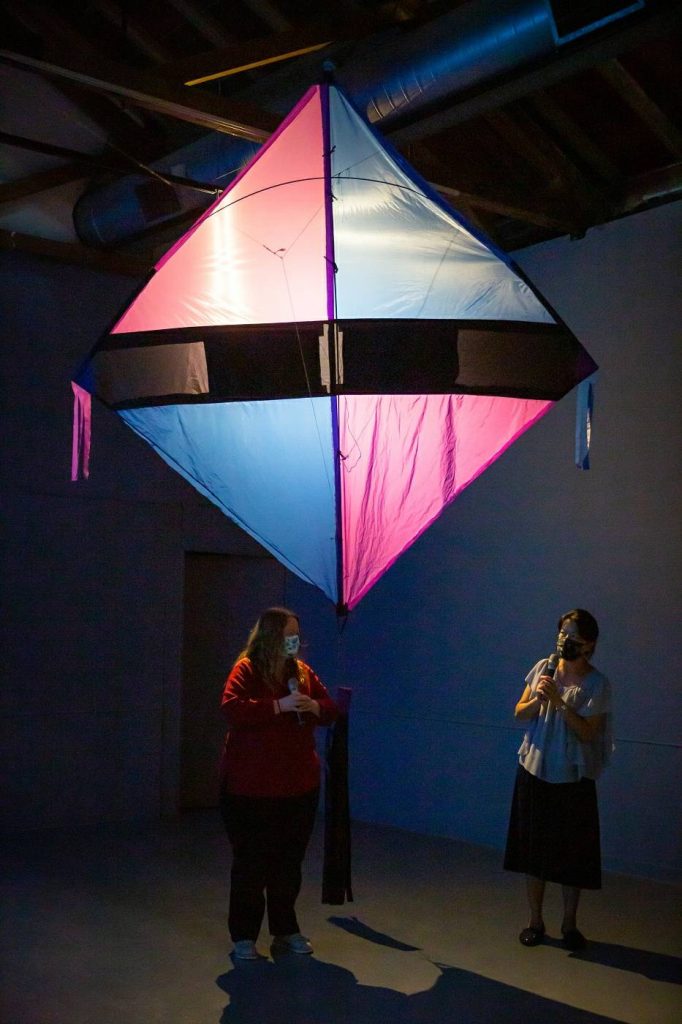 In 2023, I will focus on the work Baken (beacon), which will be a permanent light installation mounted on the new building of the artist incubator space Bajesdorp. The light installation will be driven by locally measured environmental data and will over time make visible the change in the local climate. This work brings many new challenges with it, ranging from making a weatherproof, durable installation, composing for multicolor lights, and working with a combination of realtime and prerecorded data from a database, to find relations between the now, yesterday, and the further past. I am currently working on creating a team to work with, funding applications to be able to realise and building prototypes to try things out.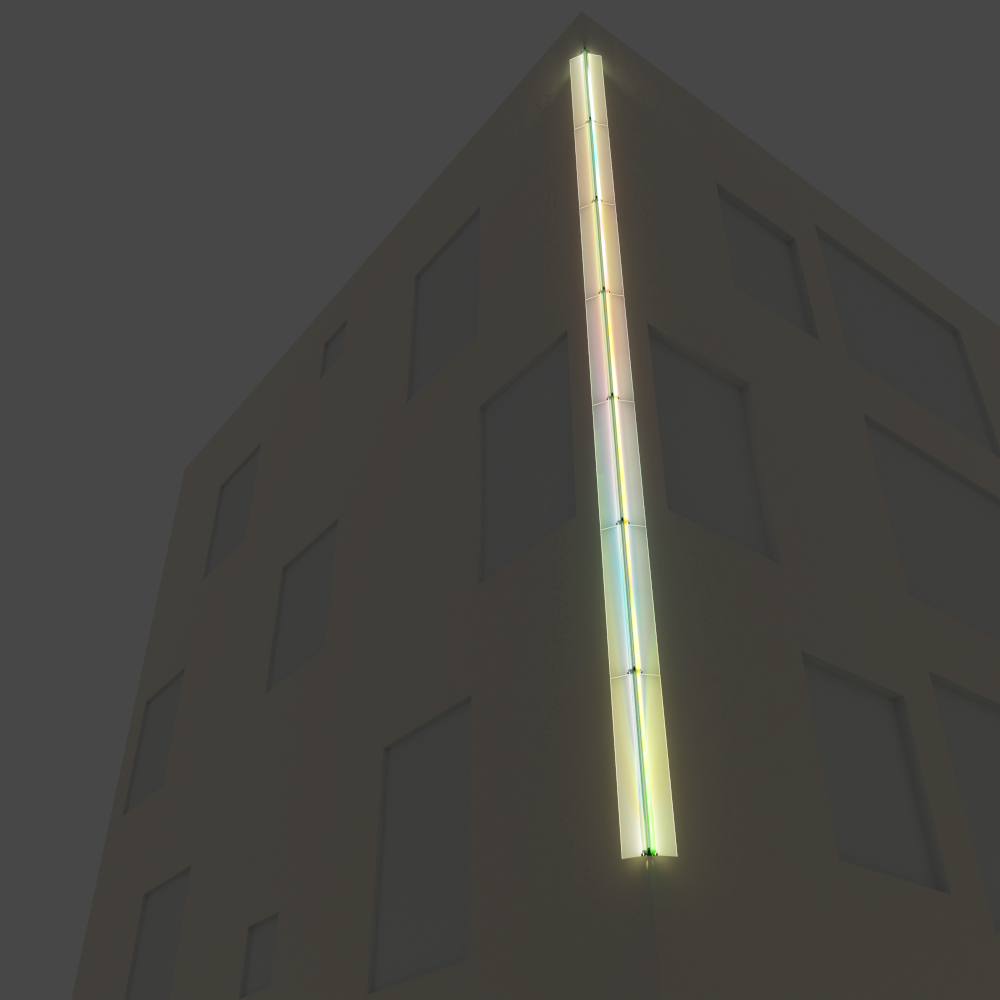 virtual model of the light art work in Blender (Luuk Meints)
At the same time, I am involved in the new project of Frouke Wiarda, The Turbine Plays. This project deals with the energy transition, mainly focusing on wind mills. Some further concepts for new works in a series of "Beacons of Transition" are in my head, and from the research with the work I will see how these ideas will develop.
Some time this year, a new edition of "The SuperCollider Book" will also come out with MIT Press, featuring updated versions of two chapters: "Ins and Outs: SuperCollider and External Devices" and "Spatialization with SuperCollider" that I (co-)authored for the book.
I also have taken up the opportunity, to clean up my website a little bit - at the top, you now only see a few highlighted projects, and if you click on the header or the menu item at the top, you will get to the full list. This will hopefully make it a bit easier to see what I am currently working on, while still preserving the overview of all the projects I have done over the past 10 years or so.